So let's all have some pie.
Yeah, I made that pie. :D
And also some kittens!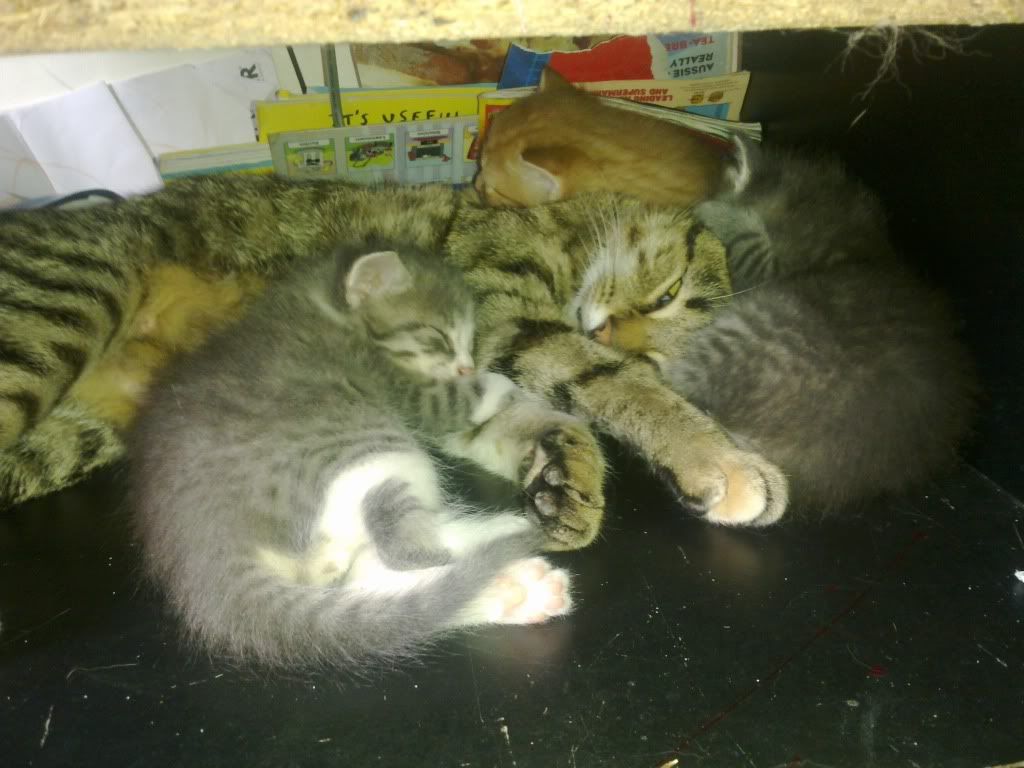 There's another one, but I have no idea where he is.
Kind-a tempted to upload my picture of my Satanic Mechanic outfit, but it's very, very slutty. XD WHAT DO YOU THINK NOW-FOUR FOLLOWERS?
Who are you, new guy? TELL ME WHO YOU ARE. I LOVE YOU.
(see, I love all my followers!)